The second meeting of the book club on 29th July was very eventful, I can tell you that much. It took place at Ideas Test, Shop 34 High Street, Sittingbourne (as always). We had a few more members join the club, which of course made it more interesting as more views and books were shared. I'd give an outline of said books and discussions so you might be able to look them up and indulge yourself in your free time.
After introductions, everyone had the opportunity to discuss their books which cut across various topics such as mental health, discrimination, migration and bullying and acceptance as teenagers. As some people were not in the last meeting, they were given leeway in regards to what books were discussed (seeing as the theme of the meeting was supposed to be based around Robert Patterson's books) but I have to say it was worth it.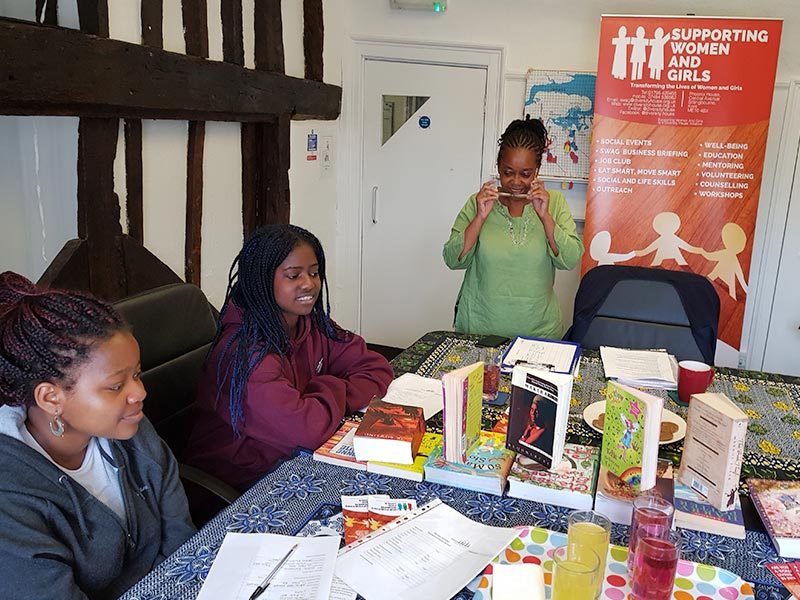 'Native Son' – one member spoke about this book centred on a black man working as a chauffeur for a wealthy white woman set in the first half of the twentieth century, Chicago, USA.
'All the Bright Places' – this is a story about teenagers facing mental health issues and sadly, the main character in this novel commits suicide. Our member is of the opinion that this was due to the protagonist suffering from bipolar disease although it was not explicitly mentioned in the novel. This prompted discussion on mental health and support. We spoke about the stigma surrounding mental health and how this should be eradicated.
'Diary of a Wimpy Kid' – another member enjoyed reading this book which focused on bullying at school and acceptance of one's self. We spoke about support systems being put in place to curb this; especially in schools. This also ventured into acceptance of diversity in people.
'Super Awkward' – this book continued on the theme of facing isolation as a teenager It focused on a schoolkid who always found herself in awkward situations; including calling her male teacher mom….twice (This sounded like a fun book one could pick up for some light but interesting reading).
'The Book Thief' – on Nazi Germany and their attempt to control literature. The main character was one who helped Jews escape from the horrors of Nazi Germany.
'Without Passport or Apology' – this is a collection of poems about migration. The subject created reflection on the current crisis of migration and how there is a stigma on immigrants coming into developed countries in contrast to the positive view of people from developed countries movies; coining terms such as "settlers, ex patriots, etc."
'Hope to Die' – perhaps the only James Patterson novel we had. This book was full of twists and turns and we were given a very vivid description of the thriller book following the story of Alex Cross, the famous detective and his search for a serial killer.
Everyone found the session thrilling and thought provoking. We had a lot of positive feedback and are looking forward to the next session….
Stay Tuned!