Connect with Your Peers
When you get involved with Supporting Women and Girls (SWAG) you join a network of talented career, leaders, business professionals, aspiring entrepreneurs, home makers, volunteers, students and others driven by one goal – to help women from diverse backgrounds achieve their dreams of employability, entrepreneurship, good health and wellbeing, socioeconomic growth, good quality of life.
SWAG offers opportunities to suit your skills and talents – Lead a workshop, evaluation, plan a fundraising event, mentor/coach, and community engagement or be a business consultant.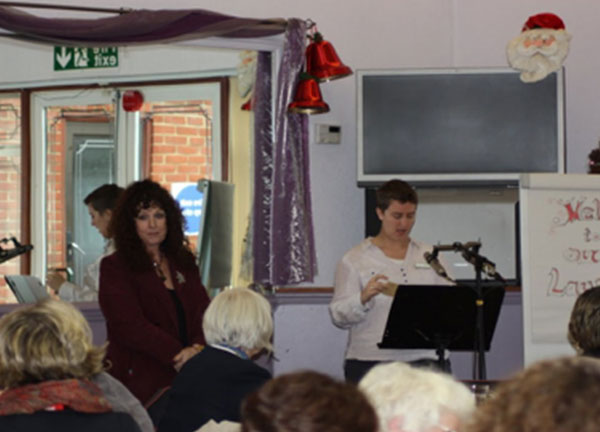 Apply for an Internship
Since formation in 2011, we have helped 89% of our women to gain confidence and essential skills to explore the possibility of starting or start their own small-scale enterprises, progress into paid employment of further education, give their time and skills volunteering in the community, improve their psychological and physiological wellbeing, and form solidarities with others and much more.
Volunteer with SWAG
You can help women realise their dreams of employability, starting and growing their businesses, furthering their education or gaining self-confidence to socialise. Share your time and talent; volunteer with SWAG.
Please review our opportunities below and see which is best for you.
Workshop/Training Leaders
SWAG offers training and workshops on several topics of interest to entrepreneurs, aspiring entrepreneurs in all stages of business, including those in transition (women returning to work or education). Because many of these training and workshops are free to attend, SWAG relies heavily on volunteers for content and instruction.
Business Consultants
SWAG provides technical assistance in all areas of small business management including marketing research, marketing strategy, human resources, and operational and financial management to women entrepreneurs seeking to stabilise or grow their businesses. An MBA or entrepreneurial experience is required.
Fundraising and Special Event Volunteers
SWAG intends to hold several fundraisings per year. This is vital to support our programs and goals. Events are fun to participate in and volunteers will assist with planning, fundraising, marketing and client relations.
Sponsor Our Vision
Your financial support of SWAG will allow us to provide training, support, and access to resources and networks for all women interested in improving themselves by starting and growing a business or gaining better job prospect. In return, SWAG will provide corporate sponsors with opportunities to meet your company's needs and marketing objectives.
Sponsor a Program
The Networking

The Supporting Women and Girls Business Briefing (SWAGBB)

SWAG Work Club
Sponsor a program. To learn more about an individual program, contact us at – info@diversityhouse.org.uk
Sponsor Events
Your Support will make a Difference.
SWAG will hold events yearly that will connect us to our community and target population, raise awareness and build support for programs and services to help women regardless of their ability to pay, and access the training and tools they need to build confidence, to help them become financially self-sufficient.
Our Events Include:
SWAG Auction and Gala Celebration

Networking 

Work Club

Business Briefings

Inspiring Women in Enterprise Conference

Community Outreach

Self-improvement Conference

Fashion Shows

Wednesday Women and Wine

And many more
Sponsor Levels/Programs
Your Support Creates Economic Impact
With the economic recession, we are working with many women experiencing long-term unemployment and are starting to explore entrepreneurship out of necessity. Lone parents, women made redundant from work, long-term carers, disabled women, are coming to SWAG as they prepare to make alternative plans, like returning to work, education, starting their own business.  Existing business owners are also turning to SWAG to network, explore strategies to strengthen and expand their businesses, or to mentor aspiring business women.  SWAG's services are countercyclical to a failing economy, and right now they are more needed, more essential, and timelier than ever before.
In the face of current economic challenges, small businesses are a positive force.  They develop new ideas, employ additional workers, and produce innovative products and services.  And we believe female owned small businesses offer additional benefits for today as well as for the future.  Women pass on the improvements made in their lives to their children and communities.  Women and business together create powerful agents of change in the world.
Sponsor a Program
Help empower more women to become economically self-sufficient and gain recognition in the community for your business or corporation.  There are a variety of program sponsorship opportunities available.  Sponsorships are available at multiple levels.  At a Corporate Level, your support could enable SWAG to expand program offerings and reach a community in need.  SWAG offers programs throughout Swale and Kent targeting disadvantaged women.  SWAG provides a wide range of training, workshops, networking opportunities for women at various stages of the employability or business building process.
Our Programs Include:
In Transition – programs for those recently made redundant/unemployed

New Beginnings – programs for pre-start up women

Financial literacy

Realise the Dream – programs for start-ups

 

(a) community entrepreneurs visioning program; (b) community entrepreneurs business planning program
As a program sponsor you will be recognized as a company that supports female entrepreneurs, small business growth, community development and job creation.
There are a variety of sponsorship levels available for different programs.  Please call us on 01794 420 455 or email us on: info@diversityhouse.org.uk  about the opportunities available.
Women perform 66% of the world's work, but receive only 11% of the world's income, and own only 1% of the world's land. (From: Facts about women around the world – dosomething.com).
Your contribution to SWAG will help empower women to become economically self-reliant and prosper through employment and entrepreneurship. We provide free, training, workshops, events, networking, business briefings, work club, volunteering opportunities, coaching and peer mentoring to women.
You Make a Difference
A tax-deductible gift to SWAG will provide training/workshops and services to all women, regardless of their ability to pay.
Thank you for your generosity.
Donate by mail
Attn:

Donations

SWAG

Diversity House,
ISP House,
Church Street,
Sittingbourne,
Kent,
ME10 3EG
Volunteer Form
If you would like to volunteer to be a part of SWAG then please complete the contact form below.
Diversity House,
ISP House,
Church Street,
Sittingbourne,
Kent,
ME10 3EG