Diversity House was formally opened on the 27th of March 2007 with an office in ISP House,Church Street, Sittingbourne, as charitable organisation providing both community and prison-based services for diverse communities across Kent.
The charity aims to promote community integration, re-integration, social inclusion and cohesion within the Swale and Kent communities. It is our belief that individuals, regardless of their race, ethnicity, age, gender, disability, religion and believes, sexuality, sexual orientation, social class, and other social factors, should be treated with dignity, respect and adequate opportunities to access services within the community.
We are now also listed as a local group on the Co-operate which is created with communities, for communities, and is owned by communities. Please view our profile by clicking here.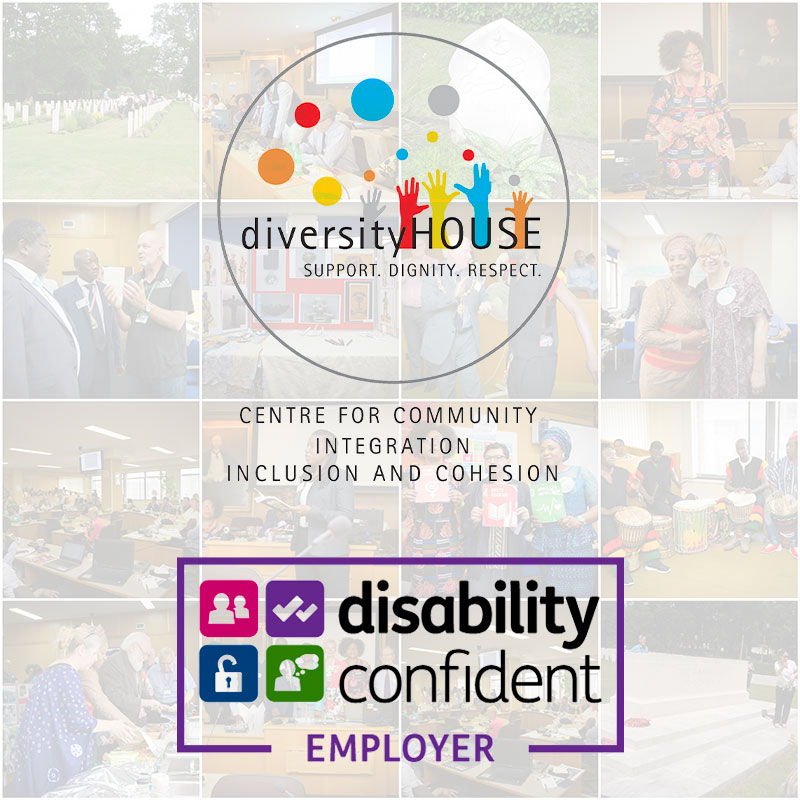 Christine Locke – It's charities and Businesses like yours that we need more of in this world. You cannot put into perspective how much diversity house has done for Sittingbourne and its people. We're forever grateful and appreciative for your efforts and contributions in the community. You and the rest of Diversity House should be extremely proud. I hope all of you are staying safe and feeling well during these awful times. ❤️
– Rhys
Learning to ride a bike few weeks to my 50th birthday has been a blessing…now I look forward to riding every Sunday with a group of lovely women in line with the government's rules on social distancing and encouragement to exercise. With all the things that this pandemic has been throwing at everyone, I feel blessed to know I have an avenue to let off steam especially in the last 4 weeks where everyday was throwing curve balls. I thank God for his word and promises that he will never leave me nor forsake me and greater is he that's in me than he that's in the world. Thanks also to Christine Locke aka Diversity House in Sittingbourne for allowing herself to be used as a vessel of blessing.
– Fagwu
Christine Locke, thank you very much for all that you do for the community. I salute you and Diversity House ♥️
– Charles
Services to Minority Communities
We provide numerous culturally proficient community services including – Advice, Information, advocacy and guidance on access to housing, employment, resolution of family and social problems, addressing race and hate incidents, health promotion and health education, social networking opportunities, drop-in-services, youth club, culture and heritage programs, gender issues, volunteering, among others. Also, all the services of the charity is designed to promote cultural understanding, acceptance of others beliefs and values, respecting age, disability, gender and all the protected characteristics as depicted in the Equality Act 2010. Education. In order to achieve the aforementioned, training and development on cultural awareness, equality, diversity and inclusion are paramount to the charity's services. Other services provided include mentoring and counselling services, basic training in computing skills, CV writing, and a drop-in- centre, which acts as a hub for socialising, dissemination of well researched information, and for sign posting individuals to other relevant services and authorities.
Our services are easy to access as individuals can be referred or just drop in to see us. We do not believe in the rigid bureaucratic practices impeding people from engaging with community services. Our services users can expect full assessment of their needs with agreed actions put together to address identified issues. All service users are sure to receive culturally proficient support and anti-discriminatory services in line with the ethics and professional standards of our various areas of practice.
Services to Service Providers
Our services are not only geared towards individual service users in the community. We also provide information, advice and support for service providers to enable them engage with the so called "Hard to Reach" groups. Our services include knowledge exchange with practitioners and their organisations, delivering workshops, training and seminars on cultural and heritage issues, cultural proficiency, equality, diversity and inclusion, equality impact analysis and gender analysis and gender mainstreaming, among others. Also, we run seminars, workshops and conferences on how to promote service users involvement and participation. We leverage opportunities for organisations to implement joint initiatives and joint working. The following are examples of people and organisations who use our services, young people, children and families, the unemployed, students, older people, those with mental health issues, refugees and asylum seeks, ex-offenders and those still in incarceration.
INDIVIDUALS
Accessing community care, reporting racist incidents, information, advice, advocacy and health promotion
PUBLIC SECTOR
HM Prisons, Kent Police, Kent County Council, Swale Borough Council, Educational institutions, Health and Social care organisations
EDUCATIONAL BODIES
St. Michael's C of E Primary School, Maidstone, Fulston Manor Secondary School, Sittingbourne, Greenwich University, University of Kent at Canterbury – The Gateways Project, and others.
PRIVATE COMPANIES
Home Touch, Harbow Printers, The Printers Chatham Limited, Bantu Arts, Wuntanara, Poema, Abtax CA, Lydens Accountants, Lamplight, Aether Digital, Polarity, HSBC, Pure Contribution Limited, Develop Systems IT, Namesco Limited, and others.
Diversity House Research Ethics Committee (REC)
Diversity House research ethics committee (REC) will regularly review proposed studies with human participants to ensure that they conform to internationally and locally accepted ethical guidelines, monitor studies once they have begun and, where relevant, take part in follow-up action and scrutiny after the end of the research. Diversity House REC will have the authority to approve, reject or stop studies or require modifications to research protocols. The committee may also perform other functions, such as setting policies or offering opinions on ongoing ethical issues in research.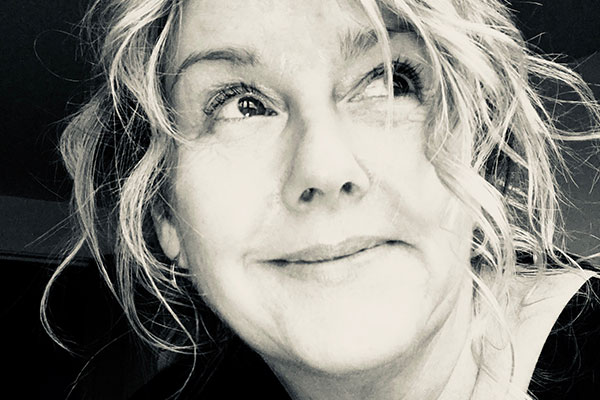 Dr Ally Dunhill
Dr Ally Dunhill is a consultant and researcher in the social policy domain, with a particular focus on equality, inclusion and rights. She has worked across the education and social care sectors for over 30 years. She has lectured, researched and presented on a wide range of topics, all with the core theme of promoting, protecting and respecting human rights. Since 2015, all aspects of her work have been aligned to the Sustainable Development Goals (SGDs).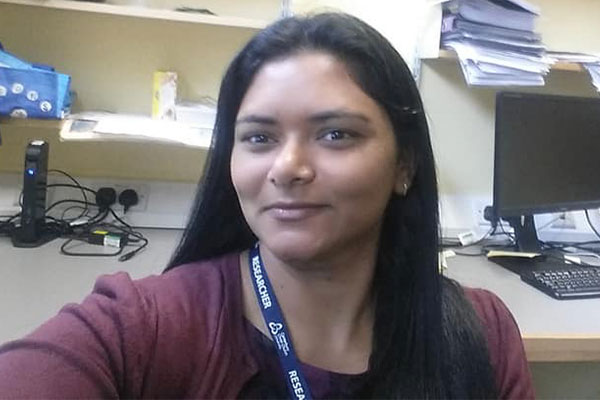 Dr Lalita Kumari Sah
Dr Lalita Kumari Sah is a medical doctor registered with the Nepal Medical Council, Nepal. She has completed her Bachelor of Medicine and Bachelor of Surgery (MBBS) from Zhengzhou University, China, after which she has worked as a medical officer in Nepal. After coming to the UK, she has completed an MSc in Public Health from London Metropolitan University. She is currently a PhD researcher and sessional lecturer at Canterbury Christ Church University. Her research expertise and area of interests are medicine, public health, maternal and child health, social determinants of health, health inequalities, mental health, health of migrant and minority ethnic groups. She has experience working in health and social care settings of both developed and developing countries.
Our Equality, Diversity and Inclusion Statement
Diversity House believe that the promotion of EDI is important in combating injustice against those who share any of the protected characteristics under the Equality Act 2010. It is illegal, and unfair, for a person to experience disadvantage on the basis of a protected characteristic; all our staff and stakeholders are entitled to expect that they will be treated fairly. Diversity House aims to be a more inclusive workplace because organisations free from discrimination can work more efficiently and achieve the greatest benefits.
We will continue to be a wholly inclusive service where differences are encouraged, respected and valued. As an Equality and Human Rights Champion, we require all our partners and collaborators to comply with equalities legislation and actively promote Equality, Diversity and Inclusion (EDI).
Our Aims:
To ensure equality of opportunity and outcome,
To promote an inclusive culture,
To secure freedom from discrimination on the grounds of gender, sexual orientation, culture, race, faith, belief, physical, sensory or learning disability, mental or physical health, age, social or marital status, gender reassignment, pregnancy and maternity,
To ensure that no individuals or groups are denied access to services,
To promote diversity within a safe environment for all potential and current service users and staff, in both service delivery and employment practice,
To identify factors and barriers which may result in prospective or actual service users being disadvantaged either directly or indirectly,
To take measures to compensate for these factors and remove barriers,
To continue to tackle discrimination by providing accessible services and creating inclusive support environments,
To include assertive community outreach as part of our delivery approach, ensuring that those living in rural areas or unable to reach us are targeted and supported.
Our Volunteers
Our volunteers provide untiring help and support across a wide range of our operations, from office duties, to community outreach projects. We could not operate without them, in order to provide excellent service to the community and for this reason, we are highly grateful for their enthusiasm and energy.