Digitally‌ ‌excluded‌ ‌people‌ in Swale District ‌being supported‌ ‌to‌ ‌access‌ ‌online‌ ‌census‌‌
Diversity House, a Centre for Integration, Reintegration, Inclusion, and Social Cohesion based in ISP House, Church Street, Sittingbourne is helping local people without internet access or digital skills to complete their Census questionnaire. The organisation is part of a network of Census Support Centres supporting people across England and Wales.
The Census Support Centres are funded by the Office for National Statistics (ONS) and managed by Good‌ ‌Things‌ ‌Foundation, ‌ ‌one‌ ‌of‌ ‌the‌ ‌UK's‌ ‌leading‌ ‌social‌ ‌change‌ ‌charities. This partnership‌ means‌ ‌that‌ ‌people‌ ‌can ‌get‌ ‌support‌ ‌from‌ ‌trained‌ ‌staff‌ ‌in‌ ‌community‌ ‌locations‌ ‌to‌ ‌help‌ ‌complete‌ ‌Census 2021 online, or on paper.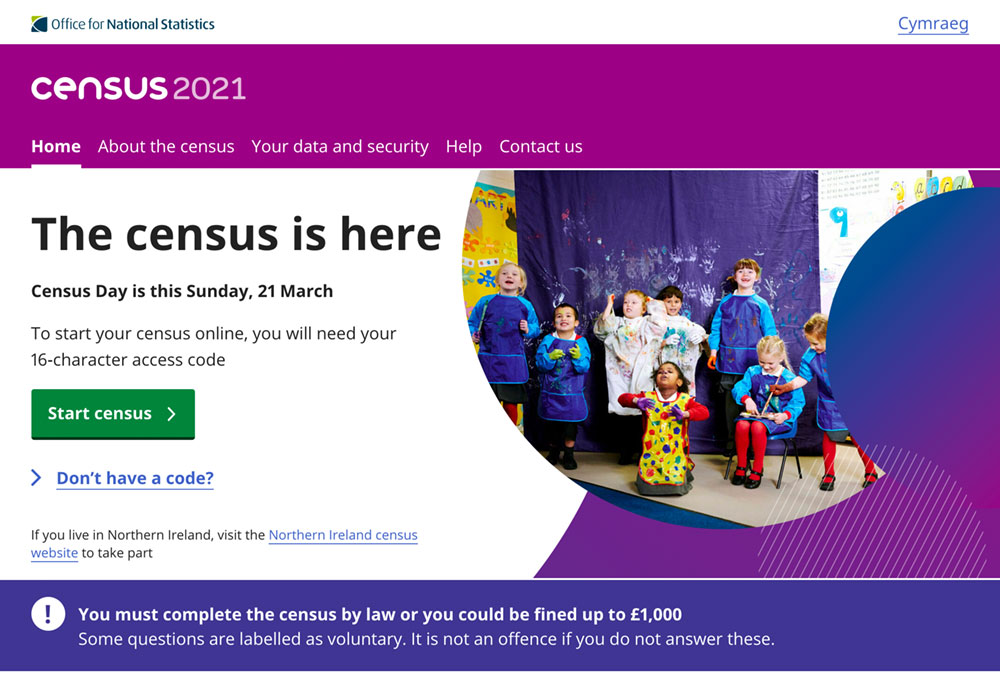 Due to the current COVID-19 crisis, centres are following strict protocols to keep their staff and the public safe. Changes to the regulations agreed with the Cabinet Office COVID-19 Taskforce, which came into effect on the 8th March, allow community venues to open to provide access to digital services, where it is safe to do so. This means more Census Support Centres can provide face to face appointments and telephone support to help people to complete the Census.
‌
The‌ ‌Census‌ ‌is‌ ‌a‌ ‌key‌ ‌national‌ ‌exercise,‌ ‌and‌ ‌the‌ ‌data‌ ‌it‌ ‌produces‌ ‌underpins‌ ‌local‌ ‌and‌ ‌national‌ ‌decisions‌ ‌on‌ ‌the‌ ‌provision‌ ‌of‌ ‌education,‌ ‌housing‌ ‌and‌ ‌healthcare;‌ ‌as‌ ‌well‌ ‌as‌ ‌informing‌ ‌the‌ ‌fair‌ ‌distribution‌ ‌of‌ ‌Government‌ ‌funding‌ ‌to‌ ‌local‌ ‌areas‌. It also ‌provides ‌accurate‌ ‌national‌ ‌and‌ ‌local‌ ‌information‌ ‌on‌ ‌the‌ ‌diversity‌ ‌of‌ ‌the‌ ‌population, ‌ ‌allowing‌ ‌public‌ ‌bodies‌ ‌to‌ ‌know‌ ‌whether‌ ‌they‌ ‌are‌ ‌meeting‌ ‌their‌ ‌duties. ‌ ‌ ‌
Good‌ ‌Things‌ ‌Foundation‌ ‌supports‌ ‌people‌ ‌facing‌ ‌digital‌ ‌exclusion‌ ‌to‌ ‌thrive‌ ‌in‌ ‌an‌ ‌increasingly‌ ‌digital‌ ‌world,‌ ‌and‌ ‌since‌ ‌2010‌ ‌has‌ ‌helped‌ ‌2.6‌ ‌million‌ ‌people‌ ‌to‌ ‌lead‌ ‌better‌ ‌lives‌ ‌through‌ ‌digital‌ ‌technology.‌ ‌
Helen‌ ‌Milner‌ ‌OBE,‌ ‌Chief‌ ‌Executive‌ ‌of‌ ‌Good‌ ‌Things‌ ‌Foundation,‌ ‌said: "The last year has proved beyond a doubt how vital digital skills and access are to staying connected with loved ones and engaged with society, but there too many people still on the wrong side of the digital divide. That's why we're‌ so ‌delighted‌ ‌that‌ ‌ONS‌ ‌has‌ ‌recognised‌ ‌the‌ ‌importance‌ ‌of‌ ‌supporting‌ ‌those‌ ‌who‌ ‌lack‌ ‌digital‌ ‌skills‌ ‌or‌ ‌access‌ ‌to‌ ‌participate‌ ‌in‌ ‌the‌ ‌'digital‌ ‌first'‌ ‌Census‌ ‌in‌ ‌2021.‌ ‌It's‌ crucial ‌that‌ ‌everyone‌ has ‌a ‌voice and ‌is counted."
Christine Locke, CEO, at Diversity House said: "We're so proud to be a Census Support Centre and part of a national network that's making sure everyone, no matter how confident they are using computers and the internet, has the chance to take part in Census 2021. We've always worked so hard for our local community, so it's really important to us that the people of Swale are properly represented."
‌
For more information about Diversity House please contact Admin on 01795420455 or info@diversityhouse.org.uk.
For‌ ‌more‌ ‌information on the national Census Support Service,‌ ‌please‌ ‌contact‌ ‌the‌ ‌Good‌ ‌Things‌ ‌Foundation‌ ‌press‌ ‌office‌ ‌at‌ ‌press@goodthingsfoundation.org‌‌ or‌ ‌on‌ ‌07801‌ ‌897737.‌ ‌