2018 Summer Youth Club
On the 3rd of August, Diversity House started the summer youth club. Children of different ages and backgrounds participated in all the activities set for the day.  
As everyone was new to each other, we began by introducing ourselves to one another and played '2 truths, 1 lie' as an icebreaker to welcome and warm up the group. After that, we had a hula hoop competition where you had to try and rotate the hoop around your waist for as long as possible, which the children found fun. An active dance session followed, which included choreography, and the children engaged well in it. To regain our energy, we took a break to have some refreshments which included some fruit and biscuits.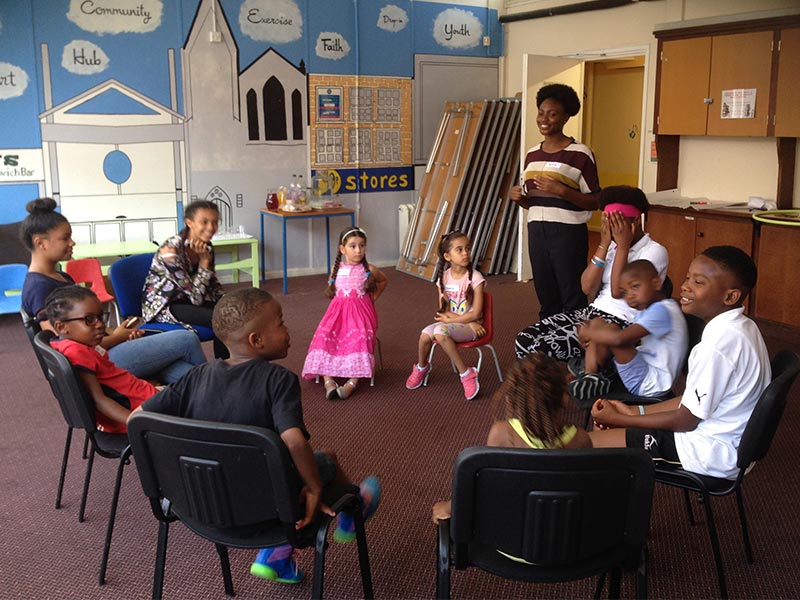 Following that, we watched the film Bee Movie to relax which was entertaining and humorous. For the last activity of the day, the children got creative by creating their dream boards. Looking over their shoulders while they were creating, I saw that they wanted to travel to countries such as China and enter professions such as teaching and medicine.  At the end, I got the kids to write their comments about how they found the day and they were all positive.
The aim of this youth club is to help young people develop their life skills such as communication through games, creative thinking through arts and crafts, engaged learning through teaching sessions and many more. This year's summer youth club is part of the SWAG project and is free of no charge.
Pictures from the Club