Life Skills Fair in Sittingbourne
Up to 100 people attended the very popular Life Skills Fair hosted by Diversity House on Friday 8th June 2018 at the UKP Building in Sittingbourne.
The event was billed as an introduction to services and opportunities in Swale. Over twenty different providers from all over the region and across Kent participated, showcasing their services and providing vital information about the skills they have to offer. The Stall holders included household names such as the NHS, The Kent Police Force, (which was promoting a recruitment drive targeting women), Mary Kay, Swale CVS, Christians against Poverty, SATEDA, Porchlight to name a few.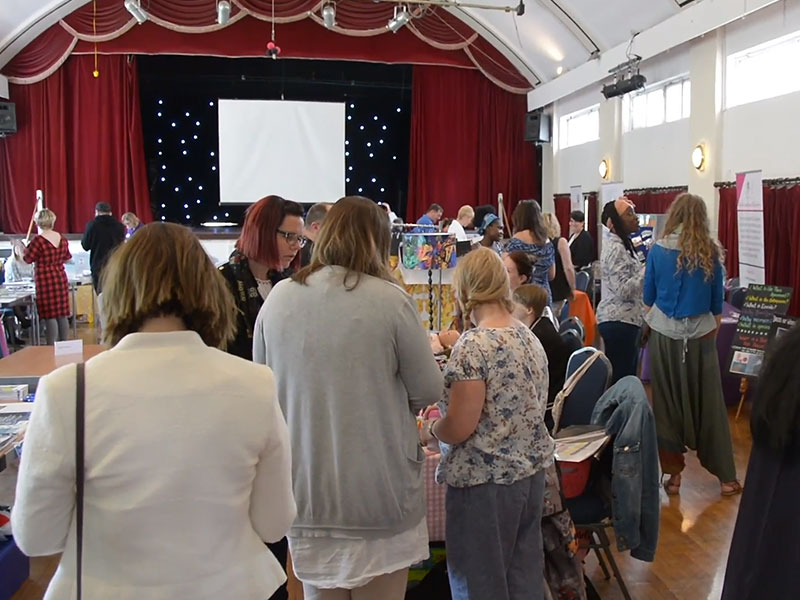 Videos of Speakers from the Day
Please click the buttons below to view each speaker's video
Women of all ages and backgrounds came to pick up useful information and tips on how they can change their lives and take positive steps for the future. The diverse range of organisations covering health and beauty, food, mental health and well-being, arts and crafts and businesses and entrepreneurship meant that there was something for everyone.
Not to be outdone, the speakers gave uplifting messages of hope in the face of adversity with notable performances from Selvum Padiachey, a business owner and tutor. Selvum also had a stall showcasing Forever Living Health products at the event.  However her forceful massage around the power of 'just doing it' whatever your circumstances struck a chord with the audience.
Zuhura Abdullah, a reporter from BBC Africa charmed audiences with her lively retelling of her personal story of triumph when she started out as a foreign student from Tanzania in East Africa. Arriving on these shores with nothing more than a determination to succeed, Zuhura eventually landed herself that prestigious job as a BBC reporter.
Other speeches of note were given by Jo Kidd, the CEO of the Abbotts Mill Project and Kent Vegan Festival. Jo highlighted the significance of the vegan movement and other causes close to heart. Rachel McNeil, the Chief Inspector of Kent Police, showed how gender discrimination in the police force did not deter her from reaching for the top.
Interactive sessions in the form of Wing Chun, self-defence and mindfulness provided welcome relief to the day's programme and a rousing performance by Kat Francois, a performance poet captured the day's activities and mission beautifully.
It was a day of collective empowerment, 'though Swale may be disadvantaged in many areas,  the people of Swale themselves are not disadvantaged' said Christine Locke, the CEO of Diversity House. The first Life skills Fair had set the bar. All are looking forward to next year's event.