The Diversity House Youth Club gain practical History Lesson
The Diversity House Youth Club had a wonderful history lesson on 26th October 2017, when they took part in a heritage trail in Sittingbourne to learn more about the war heroes of WW1.  The project is part of the 'Breaking Myths; WW1 & Africa' series in collaboration with Big Ideas Company on the 'Unremembered' project. Fortunately, Diversity House offices are located just next to 'Remembrance Avenue' which (as the name suggests) is dedicated to the memory of the fallen heroes of the town.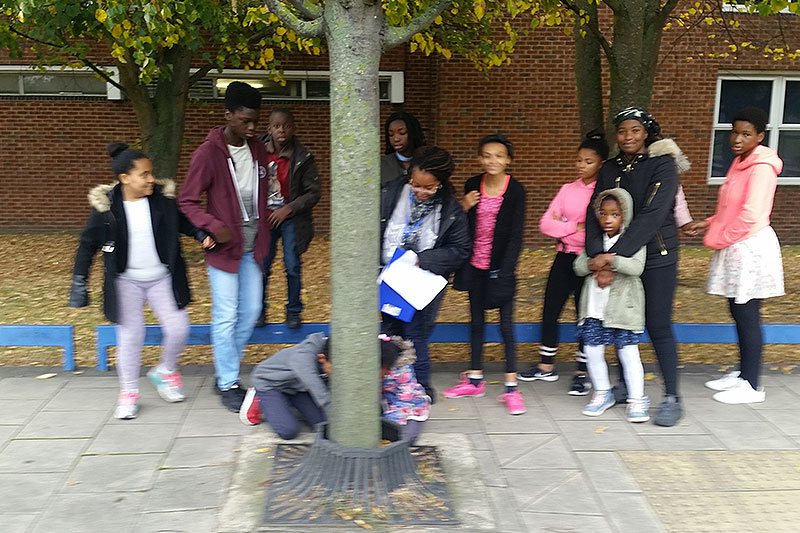 Armed with colourful pens and paper, the youngsters examined the plaques on trees and made colourful engravings of the plaques as their way of remembering those who served and died during the war. Finding out about the names and ages from of the service men and women brought home to the young people, whose ages ranged from 6 – 18 years, just how difficult the challenges and sacrifices the service men and women endured.
"Every time I walked past this road', said one of the young people, "I shall make sure I look at the plaques and say thank you for their contribution.'"
But what about the many who did not get any recognition and have never had a plaque made in their memory? The question is raised simultaneously by Diversity House and Big Ideas Company in the 'Breaking the Myths' and the 'Unremembered' projects respectively. So many service men and women, particularly in the labour corps also made their contribution in Africa and around the commonwealth and little had been recorded in history.
Back in the office, the young people examined pictures of African labourers, carriers and heard the story of the many South African carriers who died in the SS Mendi warship off the coast of UK. This time they created poems, words of remembrance and pictures to those who never received any recognition nor acknowledgement of their sacrifice while suffering conditions often worse than the heroes fighting on the European frontlines.
'There are so many more to remember' added another youth. 'I know now that I must include the African soldiers, carriers and labourers in my memories and say thank you to all those who made sacrifices in WW1."