Armed Forces Day – 29th June
Saturday 29th June saw Diversity House supporting the celebrations of Armed Forces Day along Sittingbourne High Street. Despite the scorching heat, many residents took to the streets to join in the activities and celebrations.
With the stalls set up our eye-catching entertainment arrived. Sarah on the stilts and dressed as a zebra, naturally, set off into town to grab the attention of Sittingbourne's residents. With flyers being handed out we chatted to locals, tempting them over to Diversity house with the lure of a donation-based BBQ and our stalls were bringing in plenty of interest, we were able to share our work on a project we completed last summer; WW1 and Africa: Breaking the Myth. Along, with the opportunity to discuss our projects and services further. While Sarah entertained the kids, giving out high 5s and pictures to all, we grabbed the parents and spread the Diversity House name and aims.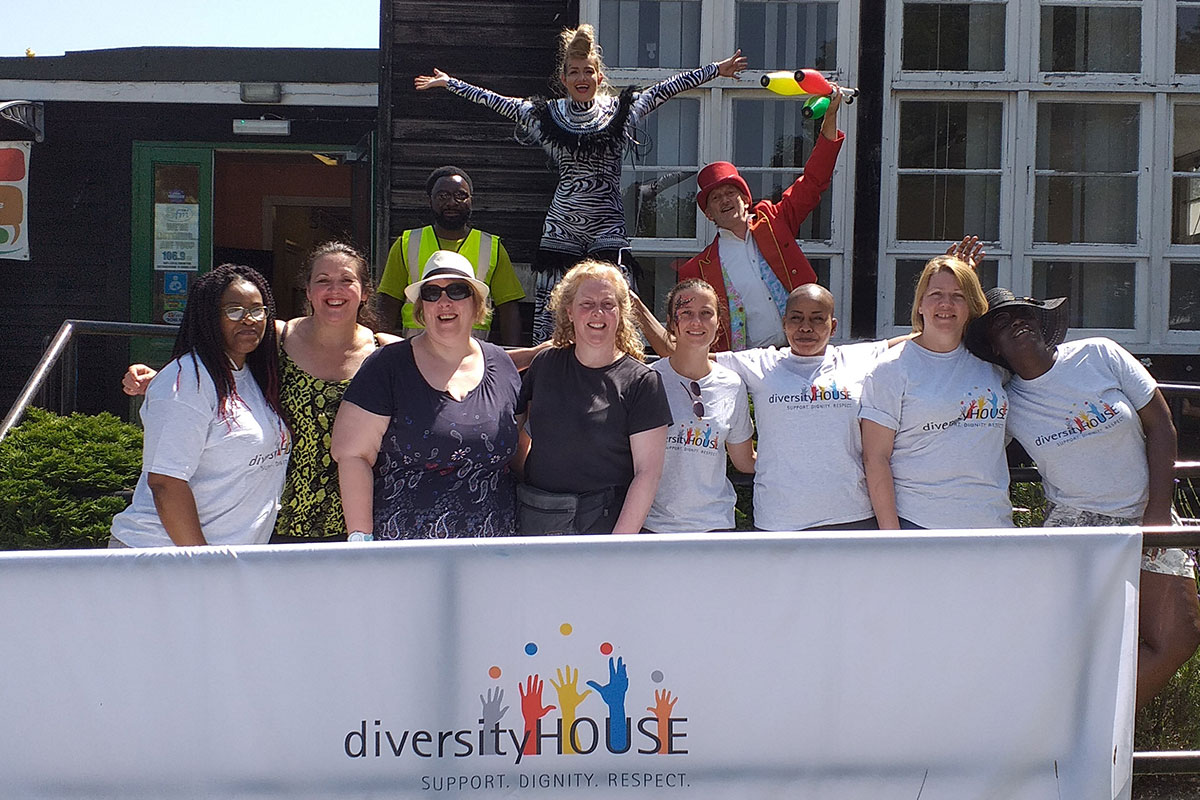 In the meantime, Fantastic Faces and artist Lisa Jarvis arrived both producing beautiful works of art throughout the day, designs seen below. All to aid the Inclusive Armed Forces Day celebrations.
As the high street heaved we set off once again but with Mickey Magician in toe. With Mickey's magic amazing the kids I managed to share our upcoming Summer Coffee Morning with the adults. The Coffee Morning hosts motivational speakers and networking opportunities and of course, great coffee! We were also able to promote our weekly walking club which aims to help the people of Sittingbourne be more active but also to get to know each other.