Art in the Park
11th of August 2018
Diversity house participated in Sittingbourne's Art in the Park at Milton Creek which is held annually. The weather was lovely, and the park was filled with people. Sittingbourne FM radio were present. Diversity House had its display set out which attracted a lot of people.
Mrs Locke, the CEO of the organisation was immersed in conversations with people interested in knowing more about WW1 and Africa's contributions. The team of volunteers also engaged with the community by informing them about the charity and the work we do. A lot of people signed up with us which was great. The children painted and designed their African masks which were bright and beautiful.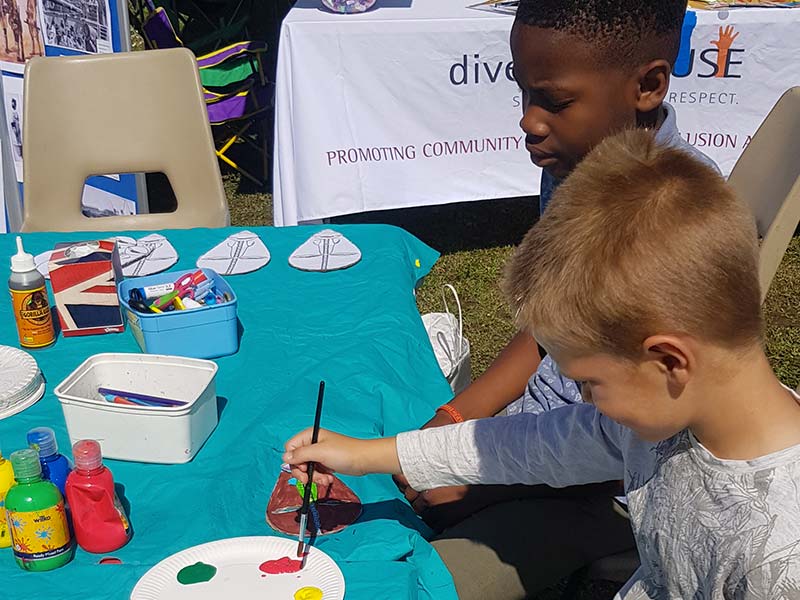 Later in the day, Bantu Arts gave a performance on the stage which was incredible. The rhythms of the drums travelled through the air and the sound was music to the ears. After many interactions, distributing flyers on various Diversity House events and painting, Bantu Arts held a workshop in front of our stand. The children, mums and dads really enjoyed it and were totally engaged.
Overall, the event was fun and exhilarating. It was great that everyone from the community was able to come together and celebrate.