Even though the wind howled and the weather was changeable, nothing could dampen the Diversity House spirit when they came out in full on Saturday 19th August at the Art in the Park event at Milton Creek in Sittingbourne. At their stall the team put on a range of workshops and activities including face painting, mask-making and the popular drumming and dancing workshops provided by Bantu Arts who also performed on the big stage and created quite a stir!
Much fun was had by all from the smallest kids to the oldest grannies, who all joined in the fun and found something to entertain themselves while learning about the current Diversity House programmes which include the 'Supporting Women and Girl's' (SWAG) empowerment project and the 'Breaking the Myths: WW1 and Africa project.
All in all, more than 2,500 people attended the event and all went home having participated in the creative activities.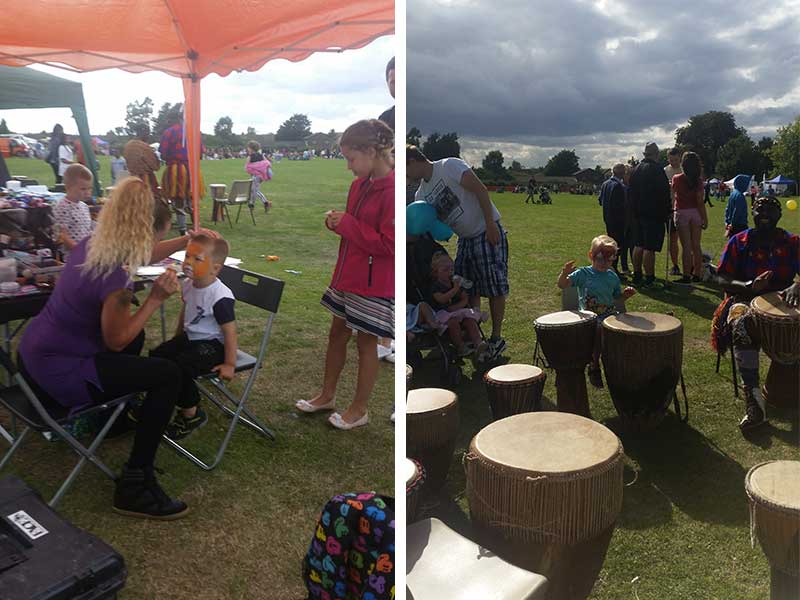 For more about Diversity House programmes please view the events page