Coffee Morning
On the 12th of July, Diversity House held a coffee morning which gave the opportunity for the public and people from various organisations to network and share ideas. The event started off with a welcome and introduction from Christine Locke, CEO of Diversity House. Next, Angela Basoah from NHS gave a talk on the importance of volunteering and how much it benefits the individual and organisation. She stated that it is a great way to gain experience to put on your CV for future employment and most importantly, a tool to gain confidence.
Following that CXK, a charity aimed at young people talked about the work they do which involves delivering careers guidance and training programmes to young people 16-25 years to build the skills and confidence to secure jobs. They gave insight to how they will be utilising video interviews with their young people instead of a written CV.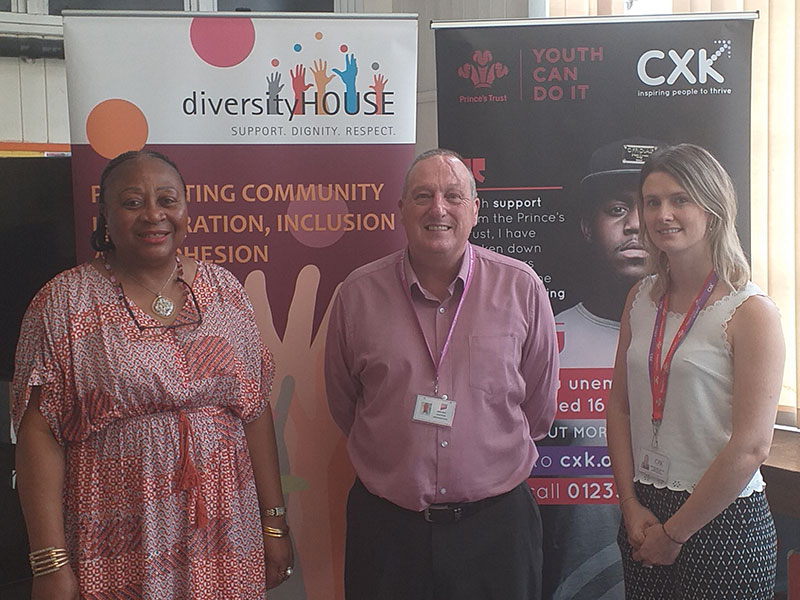 After some refreshments and networking, we received a motivational and inspirational talk from Stephen Beech. He talked about how a farm accident at just the tender age of 4 changed his whole life; he suffered from brain injuries and disabilities but that didn't stop him from pursuing his dreams. Stephen also spoke about how he used drawing as escapism in a dysfunctional home and how he's used his gift to teach and help children and have his art displayed and seen by many people. From this, he was able to send the message that you can do anything you want despite any obstacles or challenges that are put against you.
Furthermore, everyone in the audience got the chance to introduce themselves, say what they do and why, and what they aspire to achieve in the future. During that session, Fola who runs her own business in weight loss shared some personal challenges in the past year and how she's overcome them as encouragement to keep pushing through and achieving goals. Finally, we had another session of networking which brought the event to an end.
The coffee morning at Diversity House will be a bi- monthly event as a chance for organisations and the local residents to meet and collaborate.