18th September 2019
Diversity House were privileged to be invited to Kent Community Foundation's 'Causes that Matter' event on 18th September 2019. A number of local charities were invited for an afternoon at Eastwell Manor to celebrate our hard work and achievements. The event, hosted by the High Sheriff of Kent Paul Barrett, was a fantastic opportunity to network, engage further with Kent Community Foundation's (KCF) team and enjoy some delicious cakes in a beautiful location.
Chief Executive of KCF, Josephine McCartney, thanked us for coming and told us of their work as a foundation. Having already provided £2.5million worth of funding, Josephine urged us to keep applying and that their team were always on hand to support, advise and feedback on applications.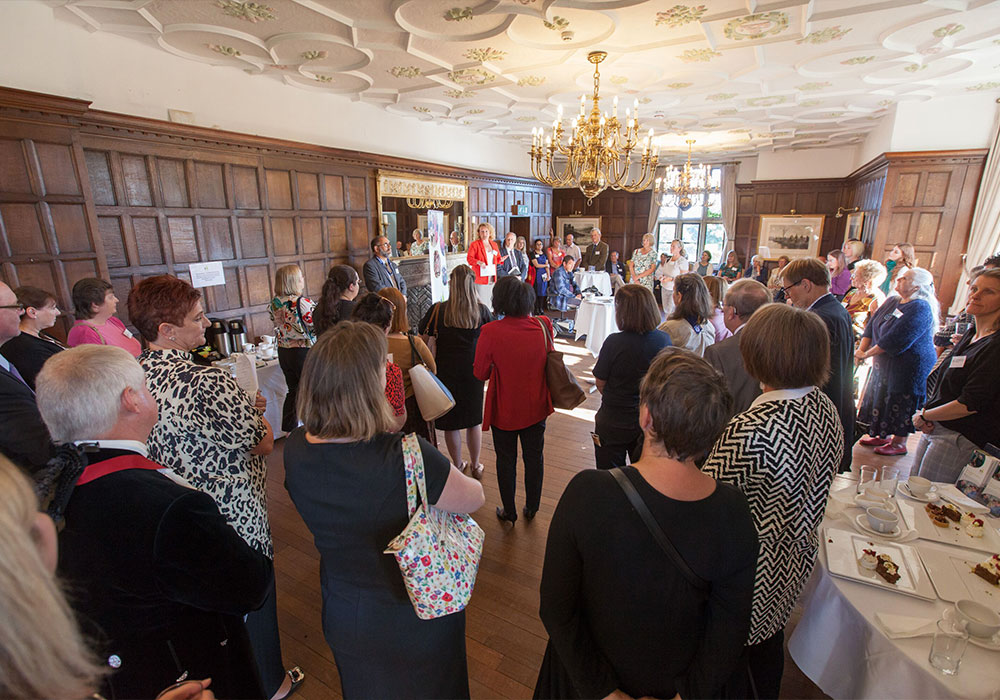 We were lucky enough to have representatives from Chequers Kitchen to talk us about the impact KCF's funding can have. Christopher King gave an emotional account of his experience with the charity and how much a small difference can make. We also heard from Sheppey Matters' Nigel Martin and Michael Spackman, who detailed the substantial impact the funding they'd received from KCF has made for their organisation and treasured service users.
The High Sheriff closed the event, explaining the honoured role he has visiting Kent's charities, as well as explaining his traditional outfit. Mr Barrett showed real passion for his work and we hope he can visit us at Diversity House in the coming months.