Week 2 of Summer Youth Club
On the second week of the youth club, we had the privilege of having 4 officers from South East Reserve Forces and Cadet Association (SERFCA) come in to engage with the youth. In the morning, they started off with some fun icebreaker games. Then they gave an introduction on what SERFCA is all about, how to get involved and the different roles you can partake in. All the officers spoke about how they got into the army and talked about their experiences so far. Later, they did a team building exercise; group was split in two where one team was on one side of the room and the second one on the other side. They were given the scenario of having a river in the middle of the room and they were given pieces of plastic.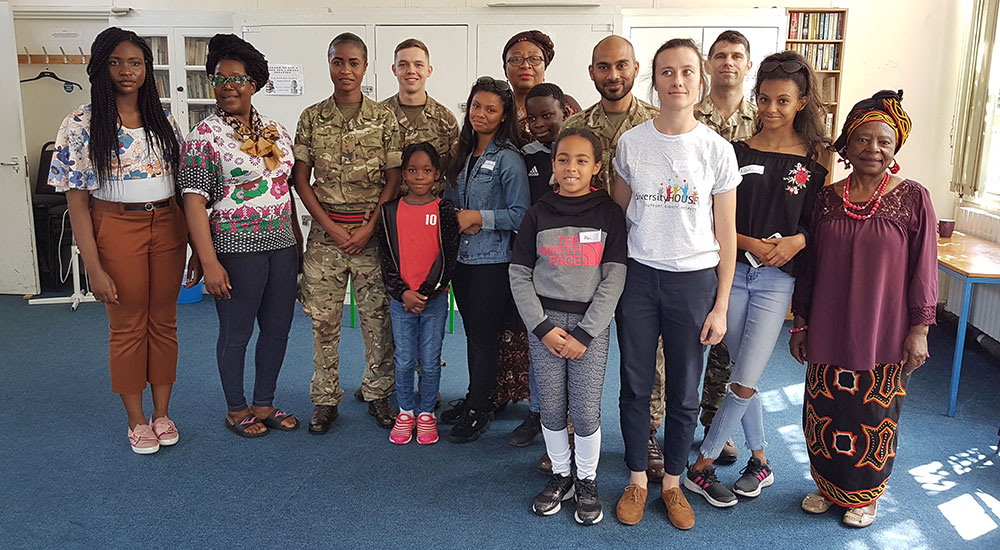 The aim of the activity was to find a way of getting all the materials to the other side of the room without passing through the river or allowing the materials to touch the water. Using communication and listening skills, they put all their minds together to try and find a solution to get all the items to the other side. The plan everyone had was that they would make a long bridge and try to put as many items on it. The first group who tried to put all the items together had around 5 minutes to try and figure it out. Unfortunately, they ran out of time so the other group from the other side went over and gave it a shot. Meanwhile, the other group was giving them tactics to make it stronger and longer. Eventually, in the end the same team found out a way to get all the items across successfully. Overall, the kids had a great time with the officers and it was a positive experience.