October Half Term Youth Club
Diversity House hosted its school holiday themed youth club. This holiday's theme was Autumn. The young people who ranged from ages 4-16, enjoyed the day together. It was a place of socialisation and was an excellent active end to the October holidays.
We began with serving the children hot chocolate with marshmallows, chocolate shavings and cream. There weren't many empty cups left, so we can only guess the children enjoyed their sugar-filled treat! Only top-notch service for these children!
Phoenix House kindly provided the youth club table tennis, foosball and board games. The children played DJ, and everyone, including our very own CEO Christine, joined in the dancing.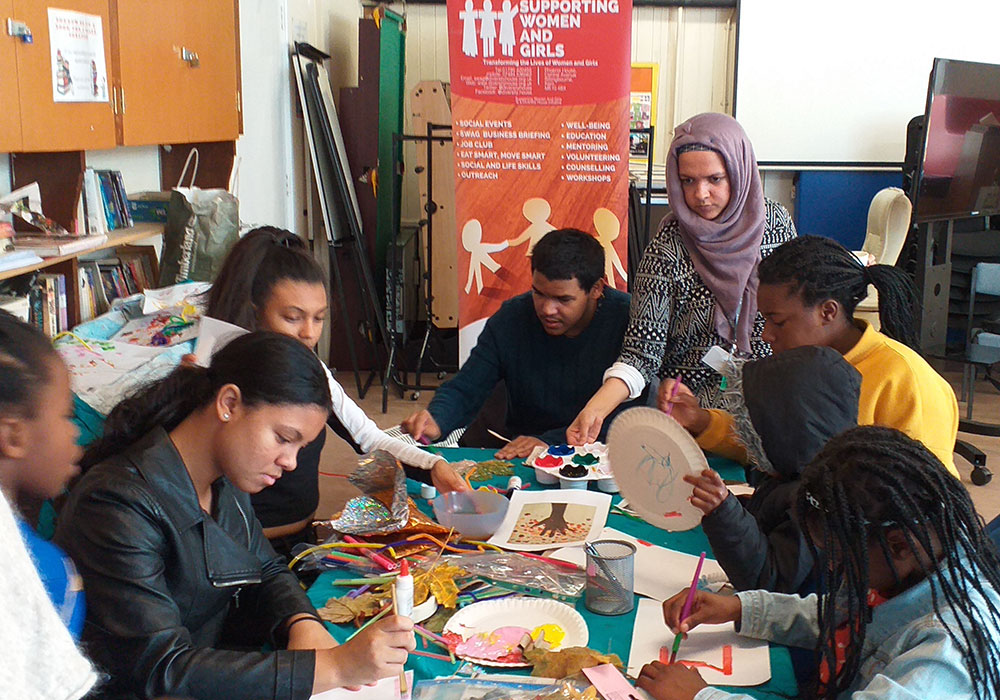 Since the theme was Autumn, the children created paintings with autumn leaf colours. It was an opportunity for young people to be creative and use their imagination, to make a tree painting. They came up with some great work, and it was beautiful seeing the older ones helping the young ones.
Lunch was prepared and provided free of charge by The Bus Shelter Kent Project. We are very thankful for their assistance with cooking and serving the meals.
If you would like to keep updated about future youth clubs hosted by Diversity House, please call us on 01795 420455 emails us info@diversityhouse.org.uk Or pop into the office Phoenix House, Central Avenue, Sittingbourne, Kent ME10 4BX