DIVERSITY House supported the creation and development of the Learning Alliance for Palliative Care 'LAPCEL' (members: Anglia Ruskin University, Diversity House, Ellenor, Health Education England Kent, Sussex, Surrey and University of Greenwich) with the aim of engaging more ethnic communities within the Kent area.
Organisations from around the Kent area came together at Bridge Wood Manor Hotel   and took a light-hearted approach to discussing end of life care. The event took inspiration from the Mexican culture who embrace the subject of  death with colour and celebration of life known as 'Day of the Dead', the attendees used colour and storytelling to discuss their own experiences of End of Life care.
Migrantas, facilitated a pitchogram workshop were all the attendees participated in a round table arts and crafts session of colouring in tote bags. One of the key reasons for using pictures is, visuals  go beyond language and are a great tool to use when reaching out to communities when there is a language barrier.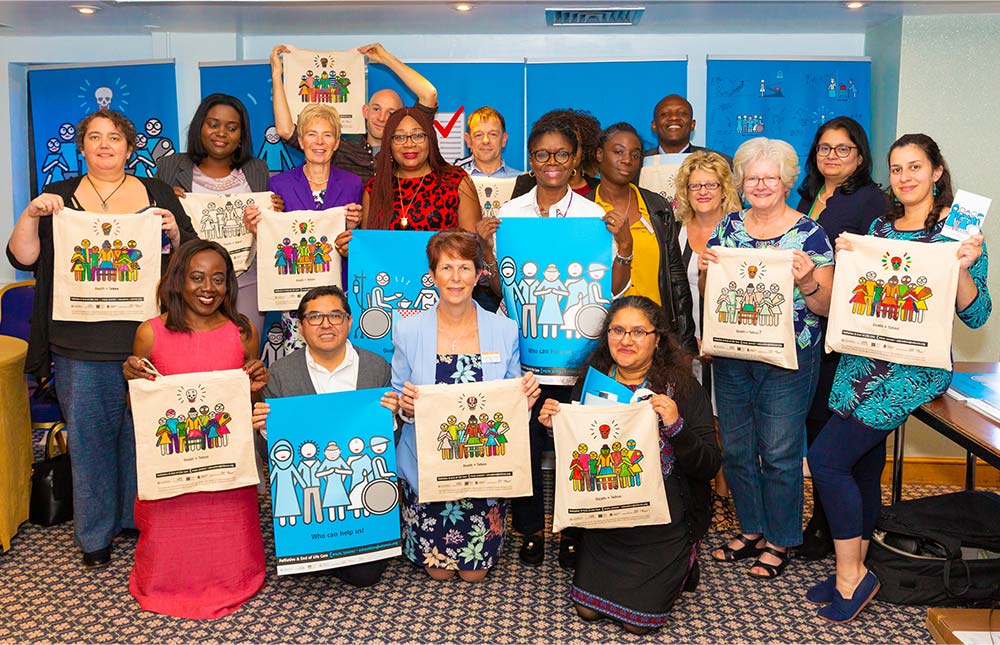 Ms, Tricia Wilcocks is the Head of Education and research at the Ellenore hospice, they discussed the modern approach Ellenor Hospice are taking through community engagement and outreach.  There tends to be a limited multi-generational approach to discussing death. Yet, death and dying can affect anyone of any age group. However, most people are not sure how to approach the subject of death and how one manages end of life care. Hospice's can be accessed by anyone who is living with a terminal (life limiting illness) condition.
Part of Ellenor's message is to answer any questions around end of life Care, such as who pays? where do you receive the support?  They are actively reaching out to more Black, Asian, and Minority Ethnic People. As they are underrepresented within Hospice Care.
If you are local BAME organisation or an individual within the Kent area and would like to gain further information on hospice and end of life care. Ellenor, have created a 24 hour helpline 01474 320007 or you can contact them via email education@ellenor.org
Pictures from the Day
A big thank you to Andrew Porter for the photography – http://www.aporter.co.uk/
Please click any of the images below for larger versions